After a great performance on
Friday night
against the Nats which included a man who eats 50 egg whites per day get the winning hit, El Duque
looked his age
against a shaky at best Nationals lineup today. For the record, I don't see how an umpire can f
eel that a pitcher is intentionally throwing
at someone when the pitch is clocked at 32.4 mph and/or the batter reaches out and catches it wiffle-ball style.
The good news is, while
Pelfrey was shaky
on Friday, his stuff looks as good as ever and hopefully the Professor can whip him into early Spring Training form. The bad news is that NYC, and the rest of the East Coast for that matter, is supposed to get spanked by a
Al Gore-esque monsoon/Nor'Easter/global warming induced/Day After Tomorrow style/

already produced baseball sized hail in Dallas

/super-mega-ultra storm.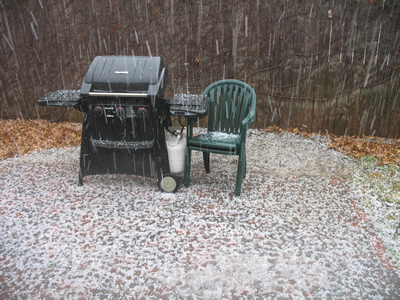 I guess that means no baseball on
Jackie Robinson Day
at Shea.
If not, the Mets head to Philly for two and Florida for two...I'm more excited about Dolphins Stadium...what a stadium for baseball.